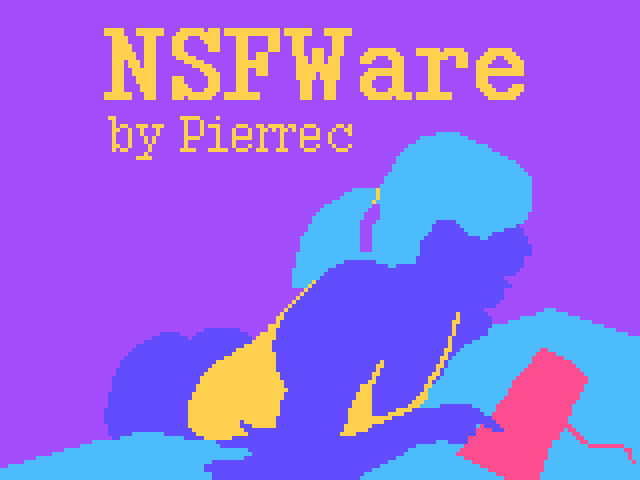 NSFWare
A downloadable game for Windows and Linux
Download
Click download now to get access to the following files:
Comments
Log in with your itch.io account to leave a comment.
This is beautiful. Thank you for representing many types of sex/sexualities/body types! I also really appreciate how all of these are treated equally and there is no shaming whatsoever. :)
This is awesome! Having a really hard time figuring out sync though, and it's not always clear why I lose on share. I like tease -- would love to see more that play with the requirements in a given scene.
for sync you have to press right or left when the cursor is in the yellow zone. And for share you have to keep the cursor in the central zone. What do you mean by requirements in a giver scene?

yeah, I finally got it and was able to score around 50 — I still always tend to lose on share even when I feel like I shouldn't. I think my problem with sync was that it starts so slow that it doesn't seem like the right thing for the scene/act.
For the other thing I just meant that I like how you have both tease and strip as variations on the same image / animation. It almost doesn't matter because you see the instruction before the scene, but I think it'd be cool to play with that more.
Nice and original use of Paint Of Persia. I'm proud !
Works on linux, I just had to change some permissions
(open terminal on the folder, then type once:
sudo chmod +x NSFWare data/ags32
and to play:
./NSFWare
)

Thanks a lot for the information, (and for Paint of Persia obviously) I'll add it on the page!
super nice ! the rotoscopy make this nsfw wario ware pleasant to watch :) you have to try and guess what you are supposed to do
Bon jeu, mais je comprend pas quoi faire pour les mini-jeux Please et Sext. :/
Pour please IL faut suivre les instructions du monsieur (suivre son doigt). Pour sext cadrer madame dans l'écran du téléphone de manière à ce qu'on voit le haut de son crâne et sa culotte (celui là est vraiment pas clair je devrais peut être le refaire)

Ok merci j'avais pas vu son doigt.
J'avoue c'est chaud parfois de savoir quoi faire selon le mini-jeu. Sinon, le concept est original j'avoue ! C'est bien réalisé en plus, peut-être même trop vu le thème ! ;)